Seems these ACEO and ATC cards are still going strong, and not to be left out of this cool madness I am trying out a new idea on them. These cards can be the best of two worlds, trading cards as well as business/profile cards. Trade them, share them, collect them, even frame them. It's all the rage on Esty and Ebay, but why not add some of your own information and use them as your own Business or Profile Cards. There are so many cool things you can do with these mini works of art, even buy them as a gift for a family member or friend.
This is just one sample of my many art cards I have for sale in my Zazzle store, so if you like the idea and have some free time, just take a look around my store to see more art cards as well as many other items I have for sale.
Good Days and Happy Blogging!
Rene M.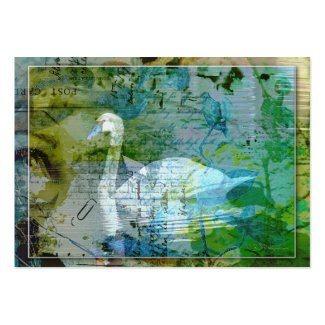 The Swan - Artist Trading Cards
by
Guiltypleasures
free business card templates
at Zazzle.com