For the longest time I've wanted to get my hands into real art, you know, the sit at the craft table surrounded by bit's of paper, glue, photos, scraps of this and that and get down to business of creating something I could hold and touch. Well I still hope to do this one day soon, but I'm feeling that what I have been doing on my computer and with my camera can be just as rewarding and is by all means still "Real Art"! With so many people now using computers and the internet it just makes sense to have your art shown online, and what better way than to start out with it already there. Art is art, no matter what the medium used, and for me working with digital seems to be a natural and true calling that I find gives me a freedom of so many creative ideas.
Lately I've been playing around with old vintage photos to make collage type artwork, with the help of a great blending filter used in photoshop I can enjoy many hours of creating. If you have Photoshop or another program that uses 3rd party filters, you should check out this filter Blender by 8bf.net, it's free! http://8bf.net/ablender.html
Here are a few ofwhat I've done this past week, hope you enjoy and are inspired to try some yourself :)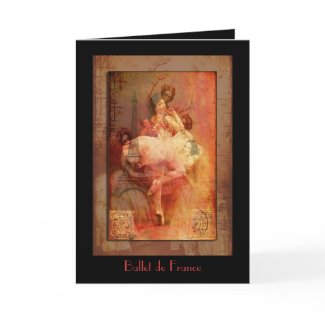 Ballet de France
by
Guiltypleasures
See more
Ballet Cards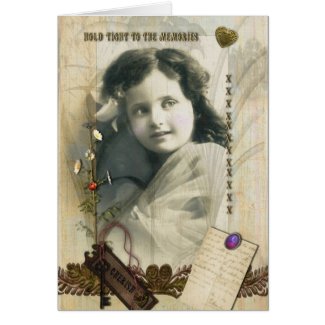 Cherish
by
Guiltypleasures
More
Cherish Cards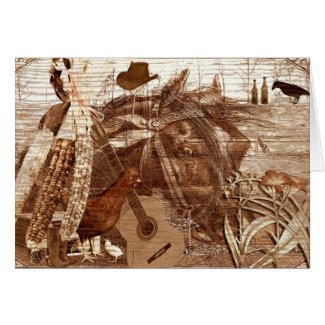 Living It Country
by
Guiltypleasures
Create a
custom notecard
at Zazzle
Good Days and Happy Bloggings
Rene M.